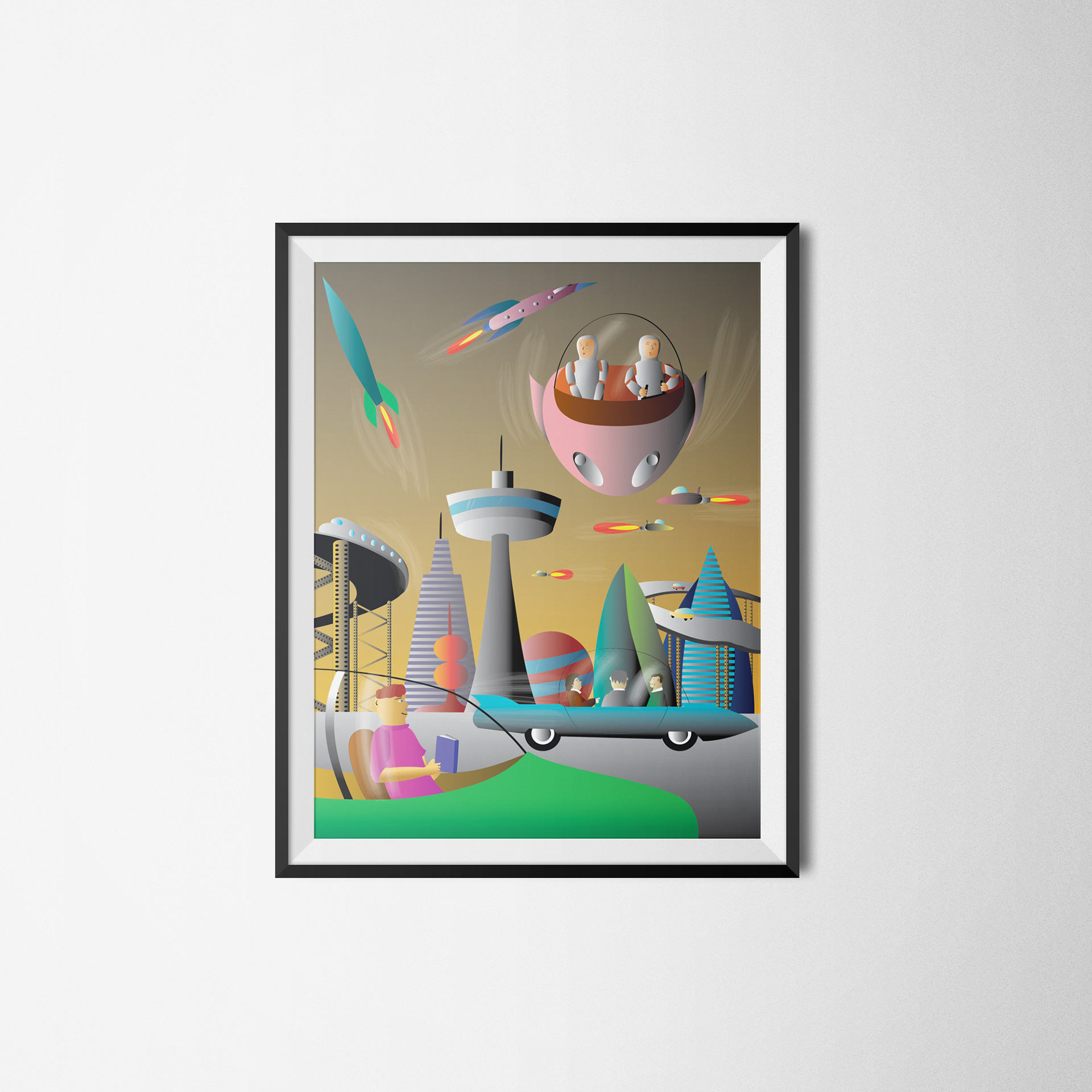 The Transportation of Space Age
It is the artwork of futuristic transportation.
I was inspired by some baby boomers, who imagined the future of space age transportation, such as self driving car, flying cars, bullet trains, jets, rockets and Space Needle designed buildings!
Most people who lived in the golden age, believed the future to be depicted as shown in the cartoons The Jetsons and Astroboy.
The tools I used in my design were Adobe Illustrators with brush tools, art brush, symbols, and pen tools.
Enjoy!