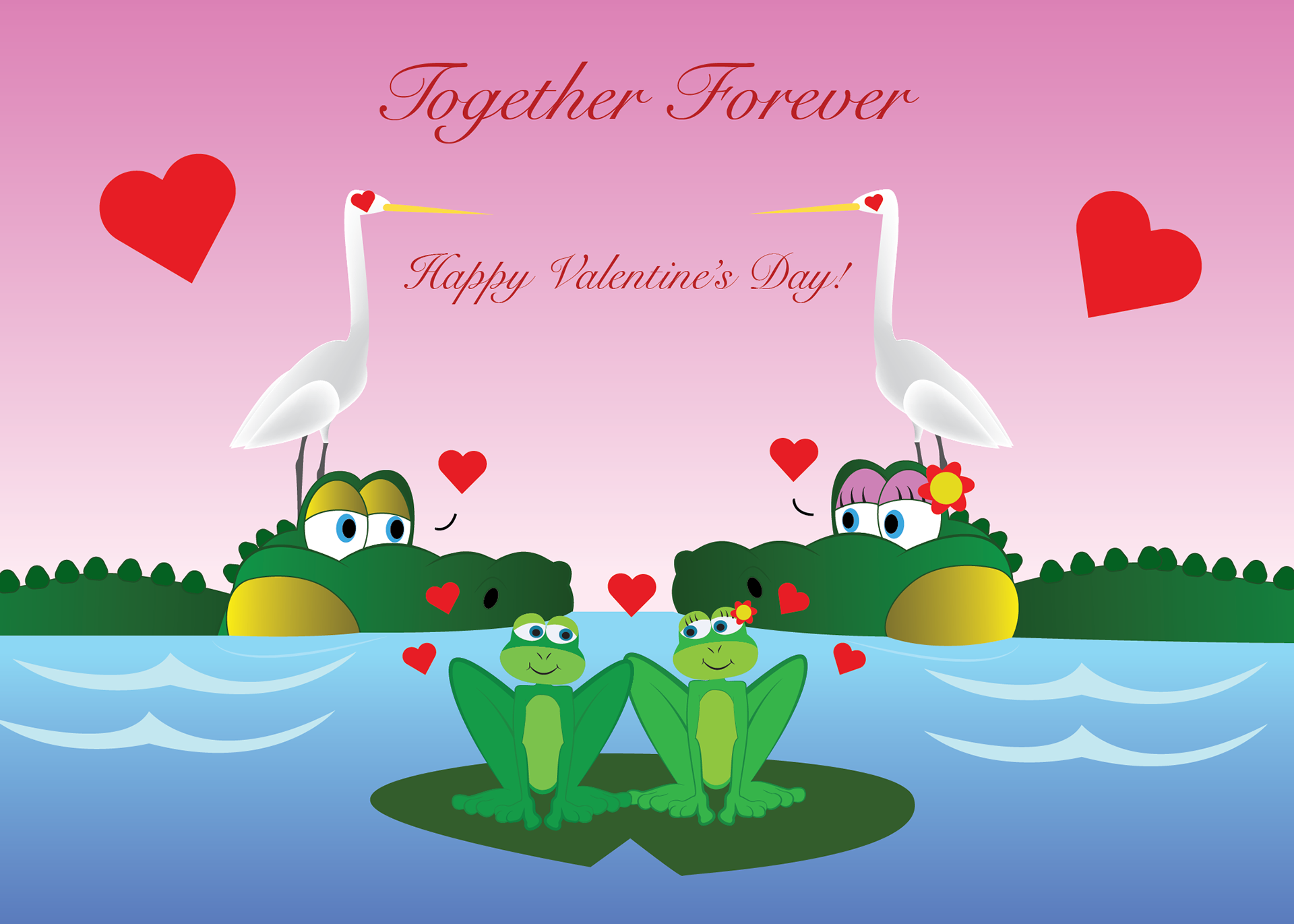 In Valentine's Day, you give a card to loved ones, but what if you want to give the most lovable and adorable card? This is the answer.
Frogs, alligators and cranes, all lovable couples.
Together Forever!
The Valentine's Day greeting card, made on Adobe Illustrator.
The tools used are pen tools and gradients.