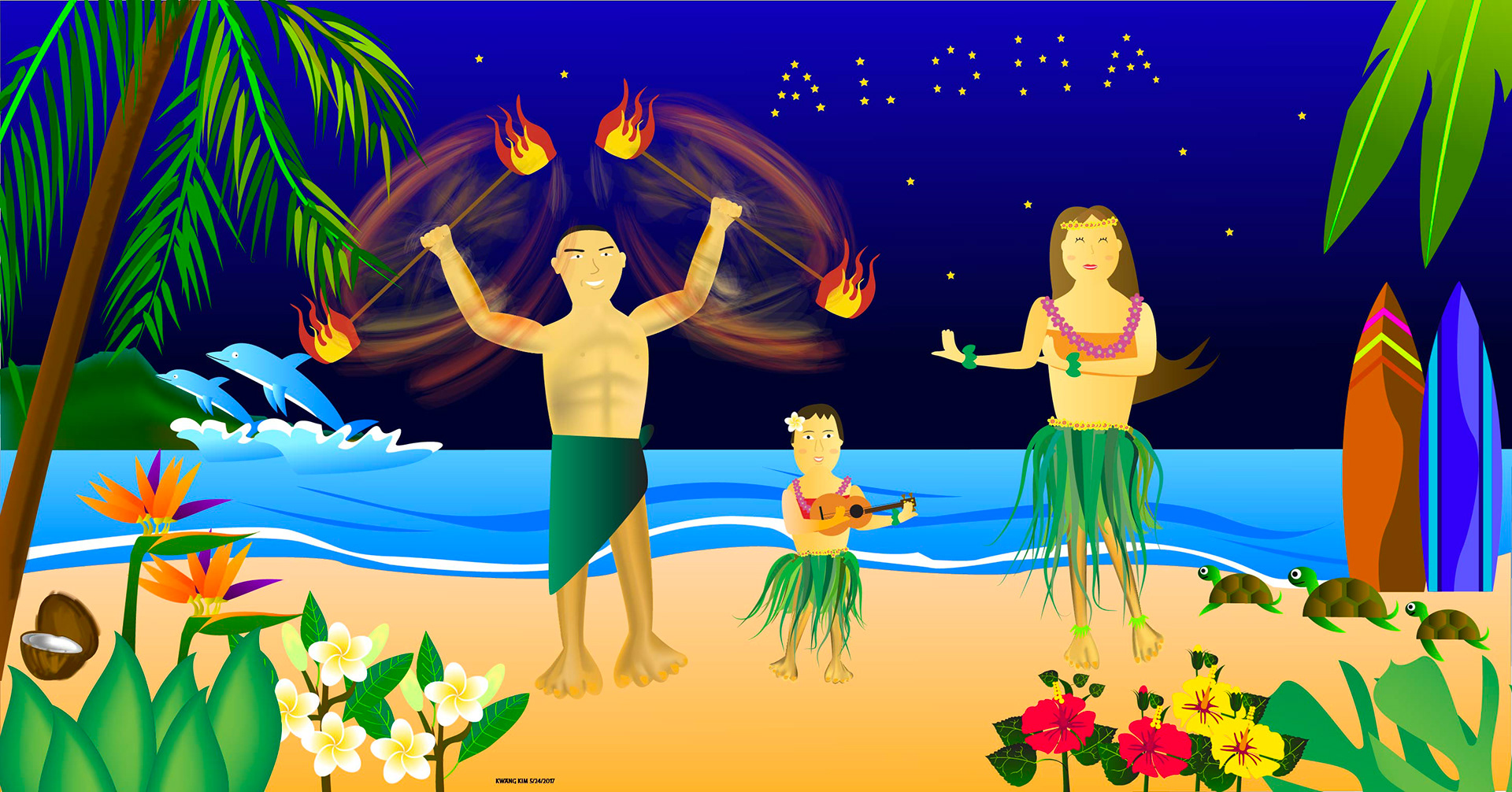 This is a commission for my cousin.
The name of the project is Aloha Family!
My cousin wanted an illustration celebrating the time that her family enjoyed their vacation in Hawaii. 
On the right, my cousin is doing a Hula dance, while my little niece plays Uklele, and her father performs a Luau dance. The background image is in Hawaii.
Those flowers are Hawaiian, and I remember seeing them when I visited Hawaii.
The artwork was created to be printed on a frame to be hung on a wall. The tool used on the Adobe illustrator are pen tools, gradient mesh, and brush tools.