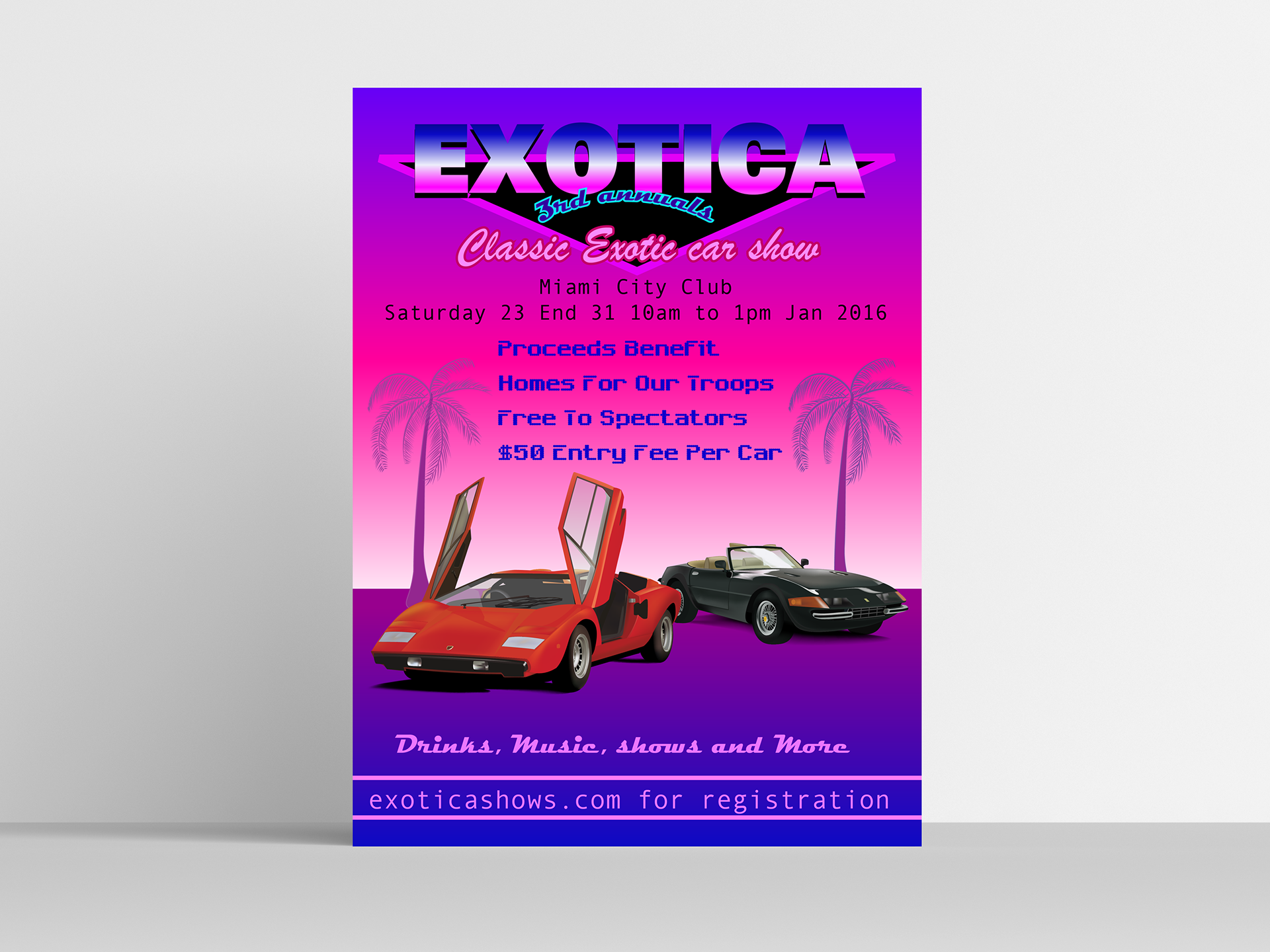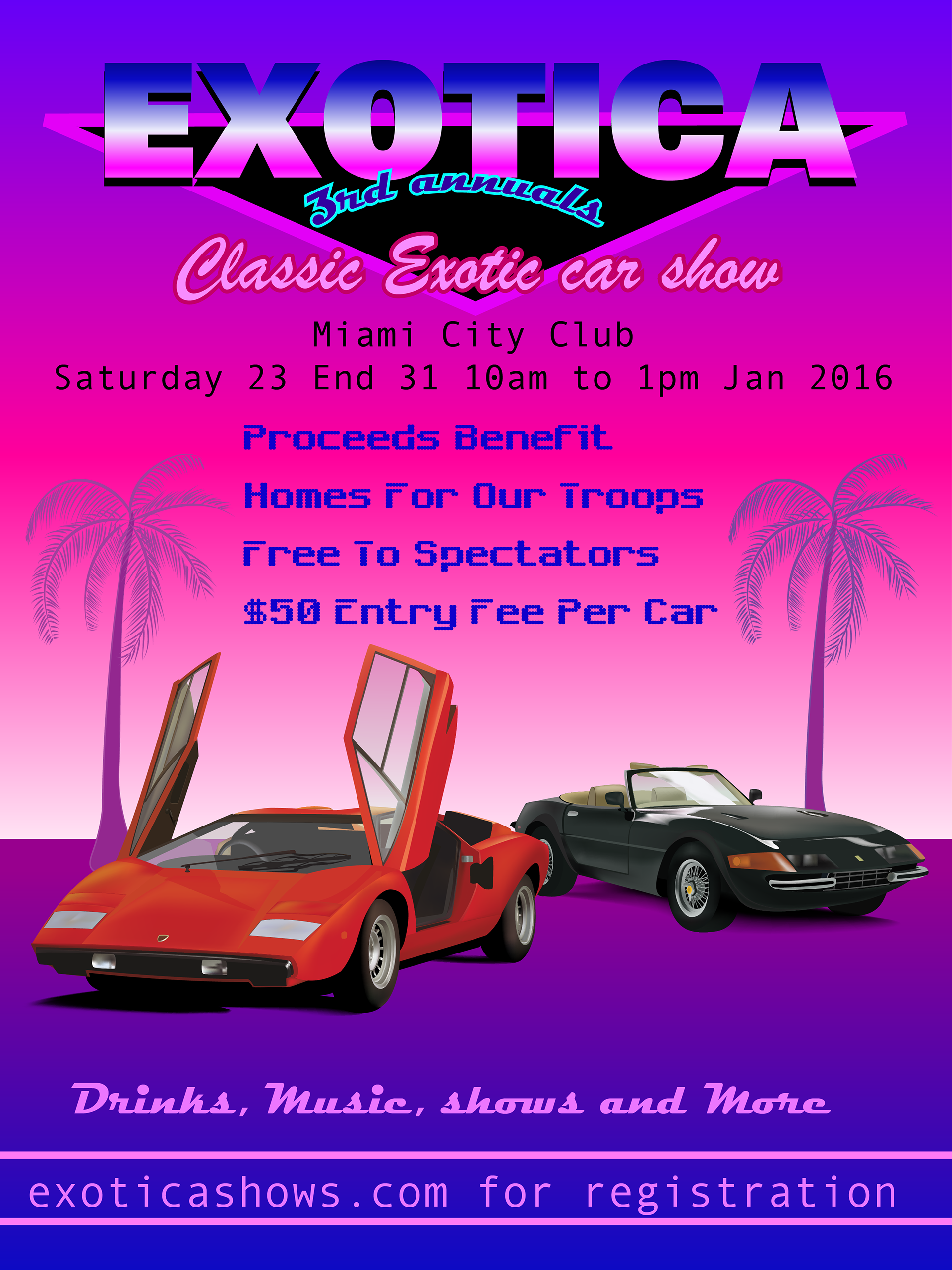 If I was commissioned to make the event poster for a special car show in Miami, this would be it. 
The Exotica poster describes the classic super car show in Miami.
It is one of a kind classic super car show event!  Retro Miami style and unique.
The colors used on gradient are blue lavender, purple, pink, and white. The colors that describe the retro Miami style! 
I used pen tools and gradient mesh. The fonts used for the title is Acumin Variable Concept Ultrablack with a chrome style.