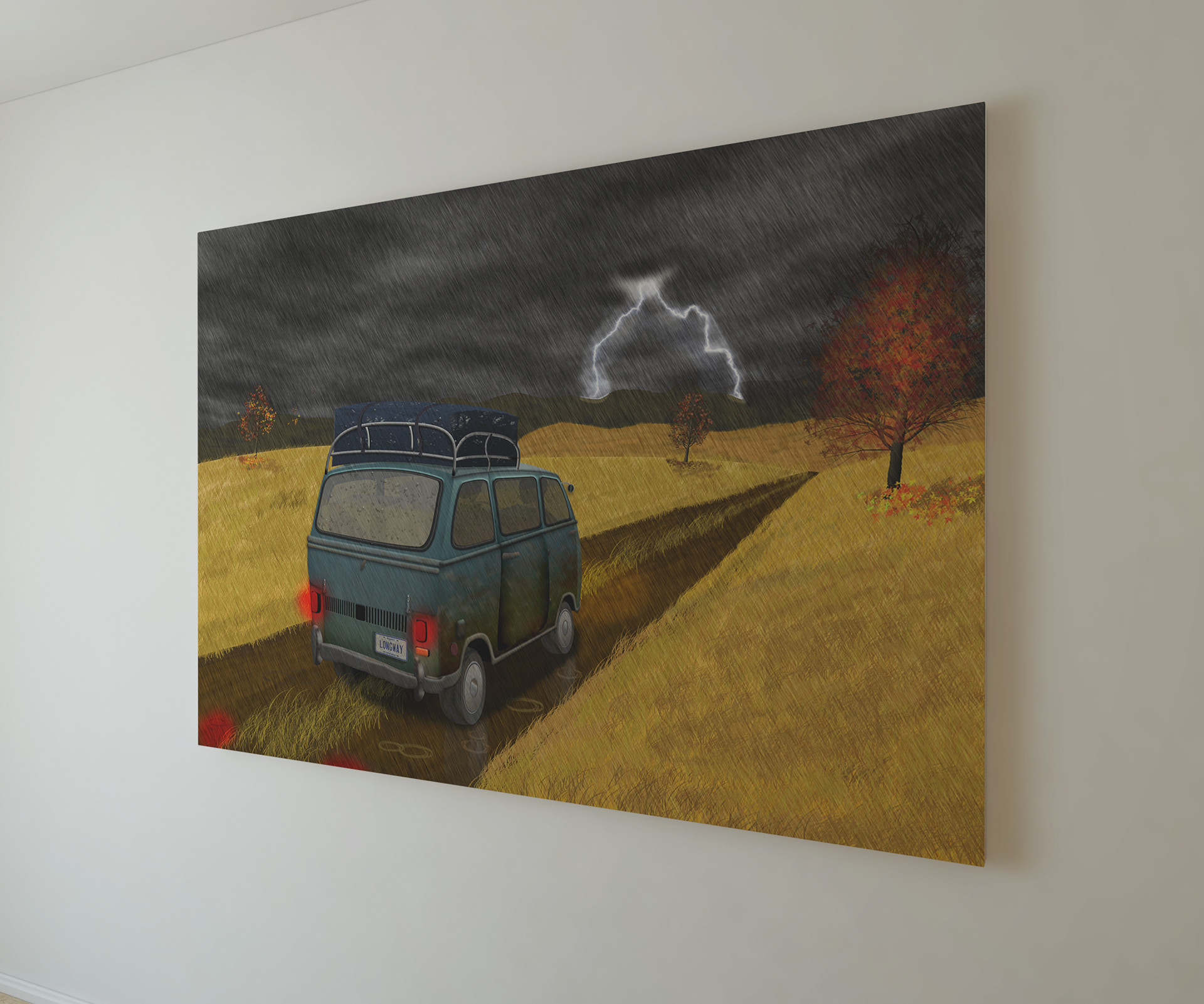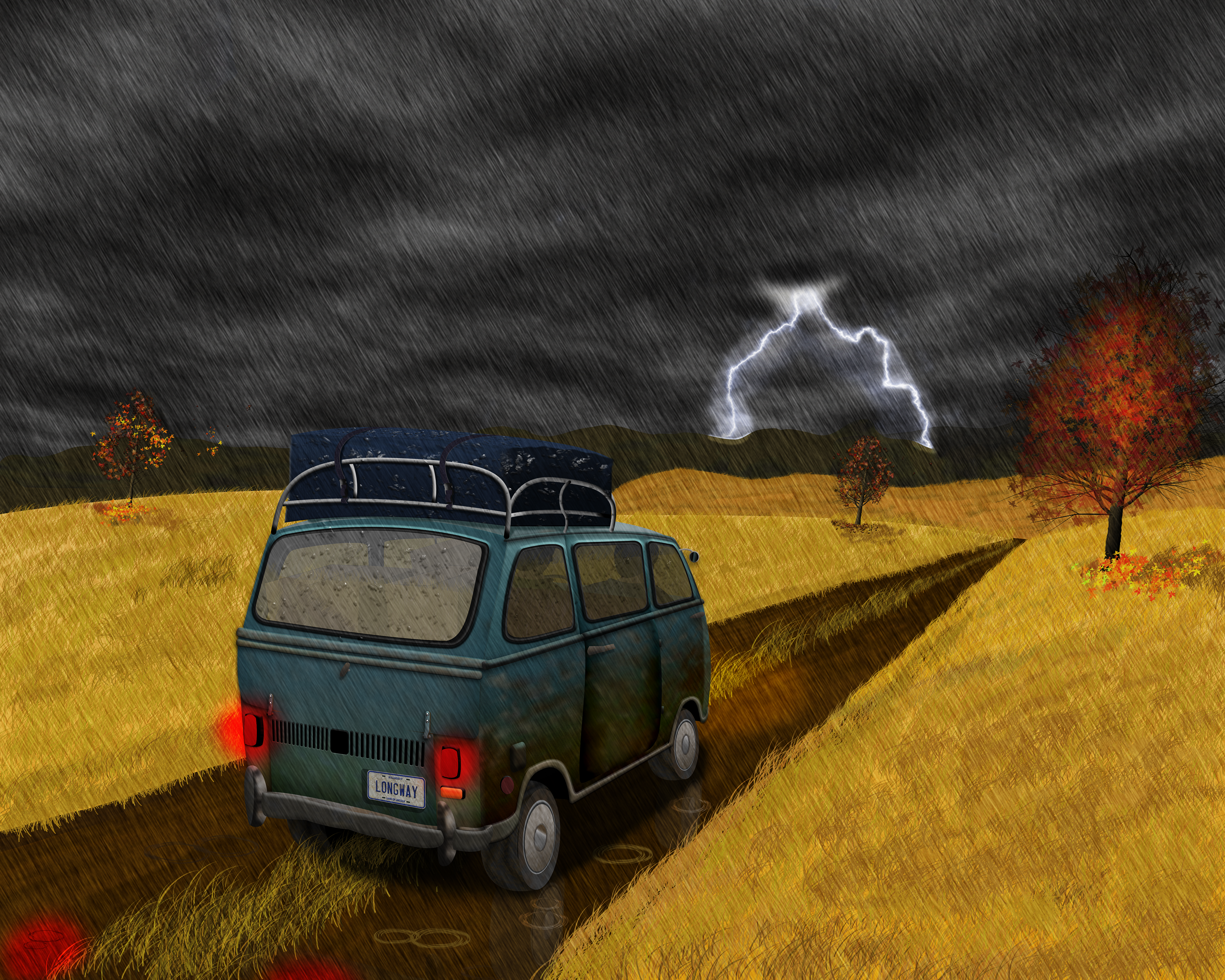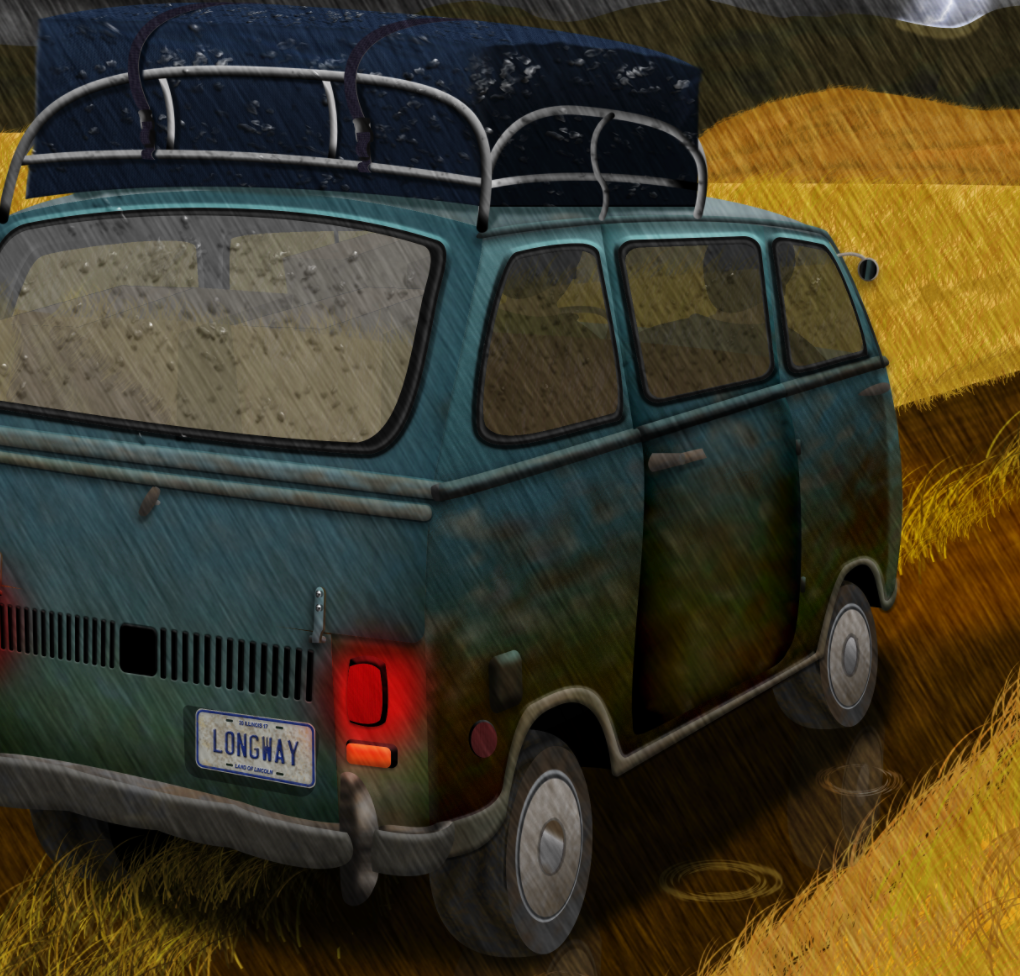 This is one of my best photoshop artwork!
The technic skills that inspired were from design artist Bert Monroy. 
I titled this as "Road of Life".
The old small rusty minivan is lost on a narrow rough road with bad weather and even with a thunderstorm and rain, keeps on running down the road reflecting that we can pass difficult times and get to a better end.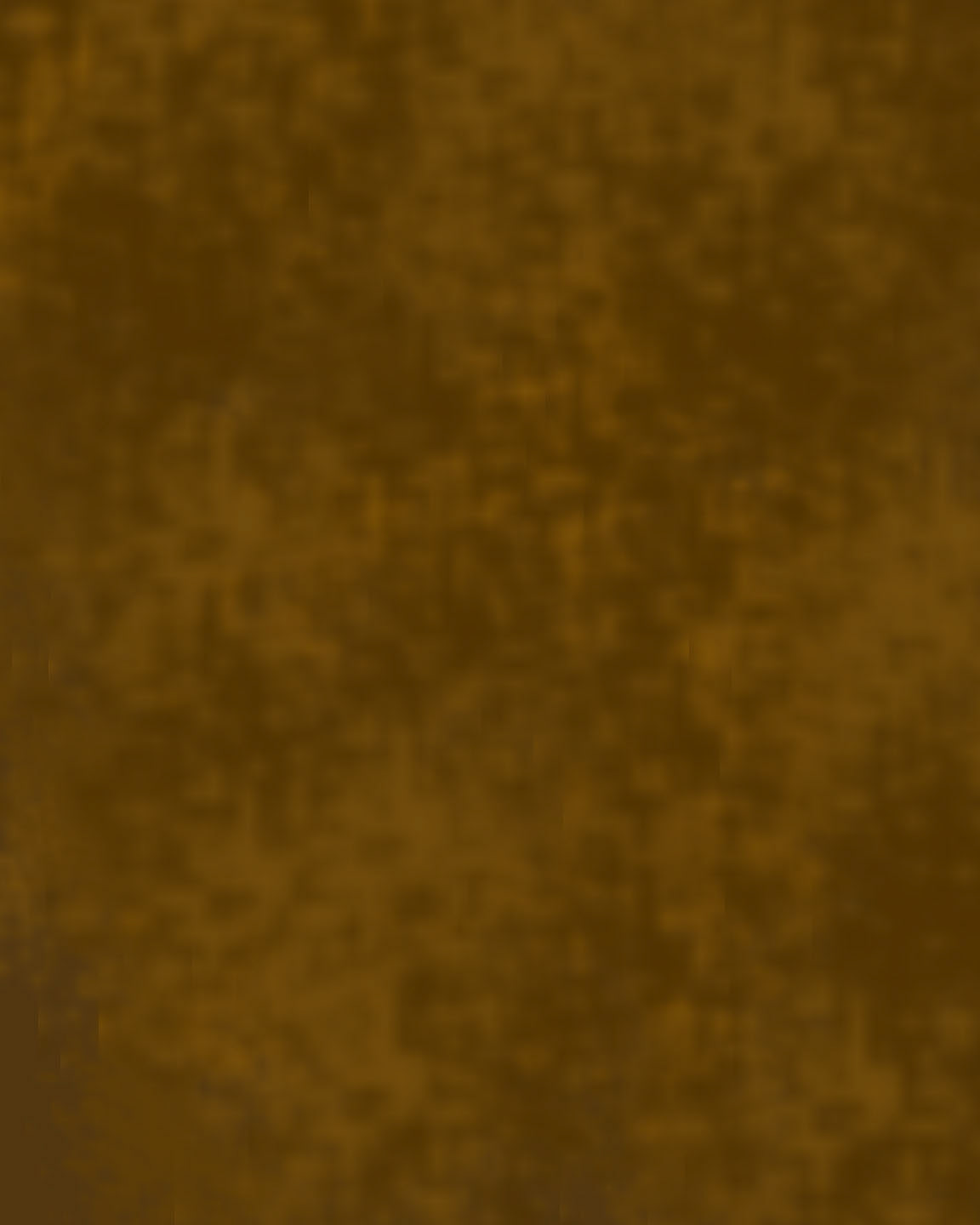 This is one of text of Dirt road. I made the each different textures on photoshop each different layers. Such as rusted body, sky, clothes, and water drip textures.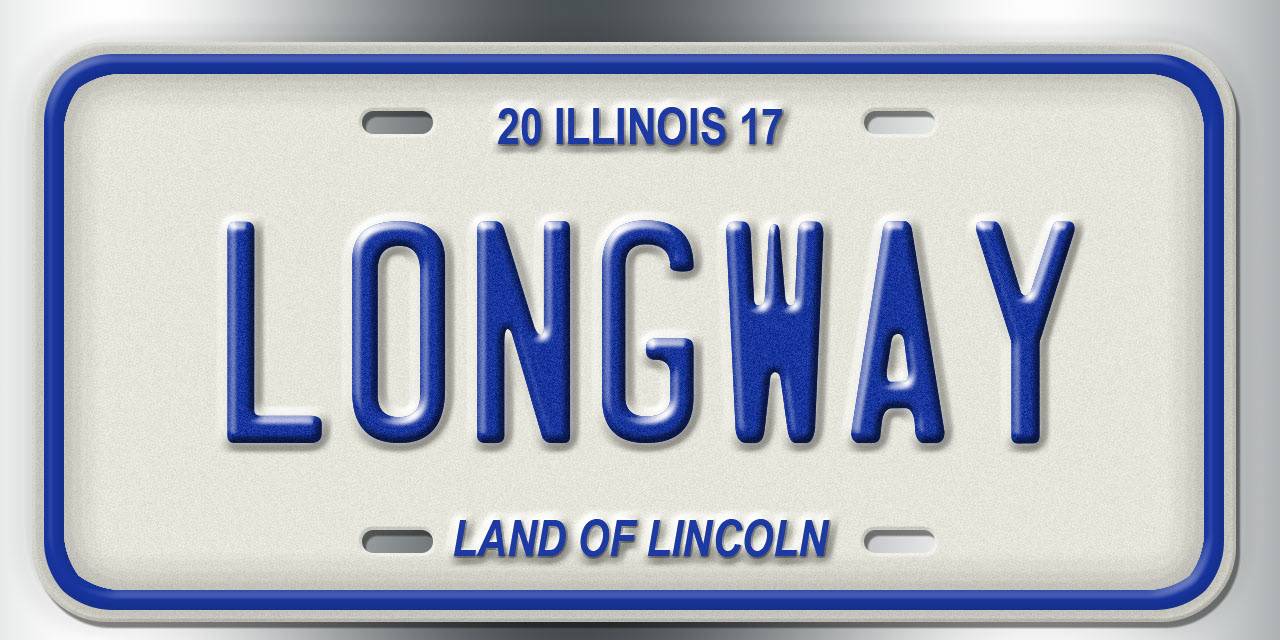 I made the license plate on the minivan. I downloads fonts of license plates and I learned from youtube. So, I put this on minivan.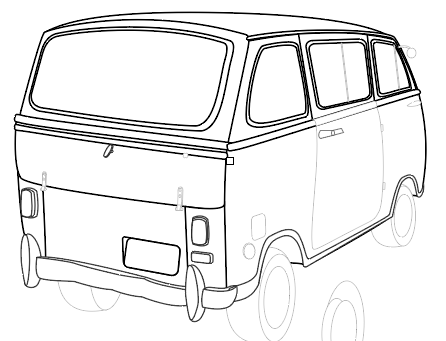 I made minivan on lineart first at Adobe Illustrator CC.
I did not use on traced on original photo or sketches.