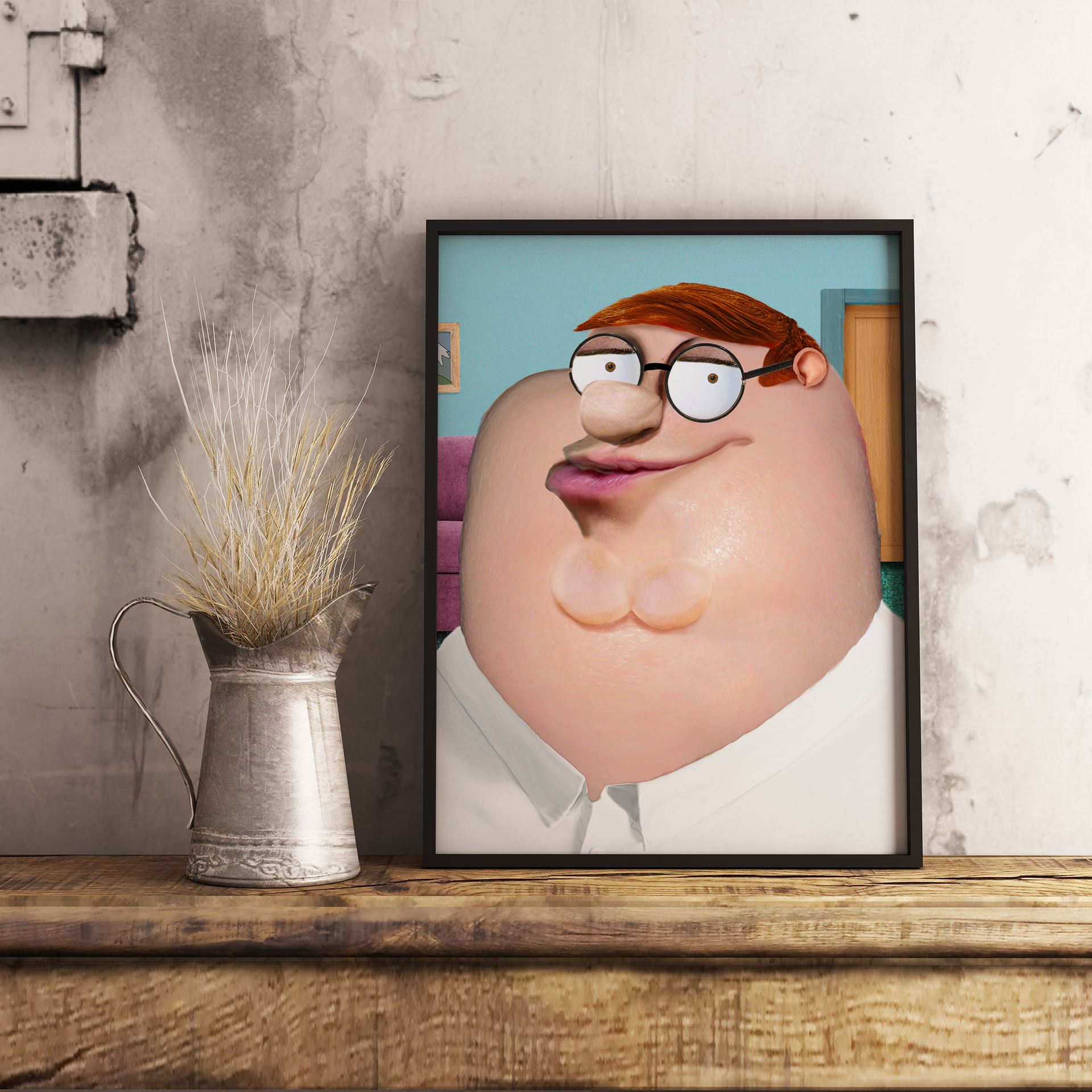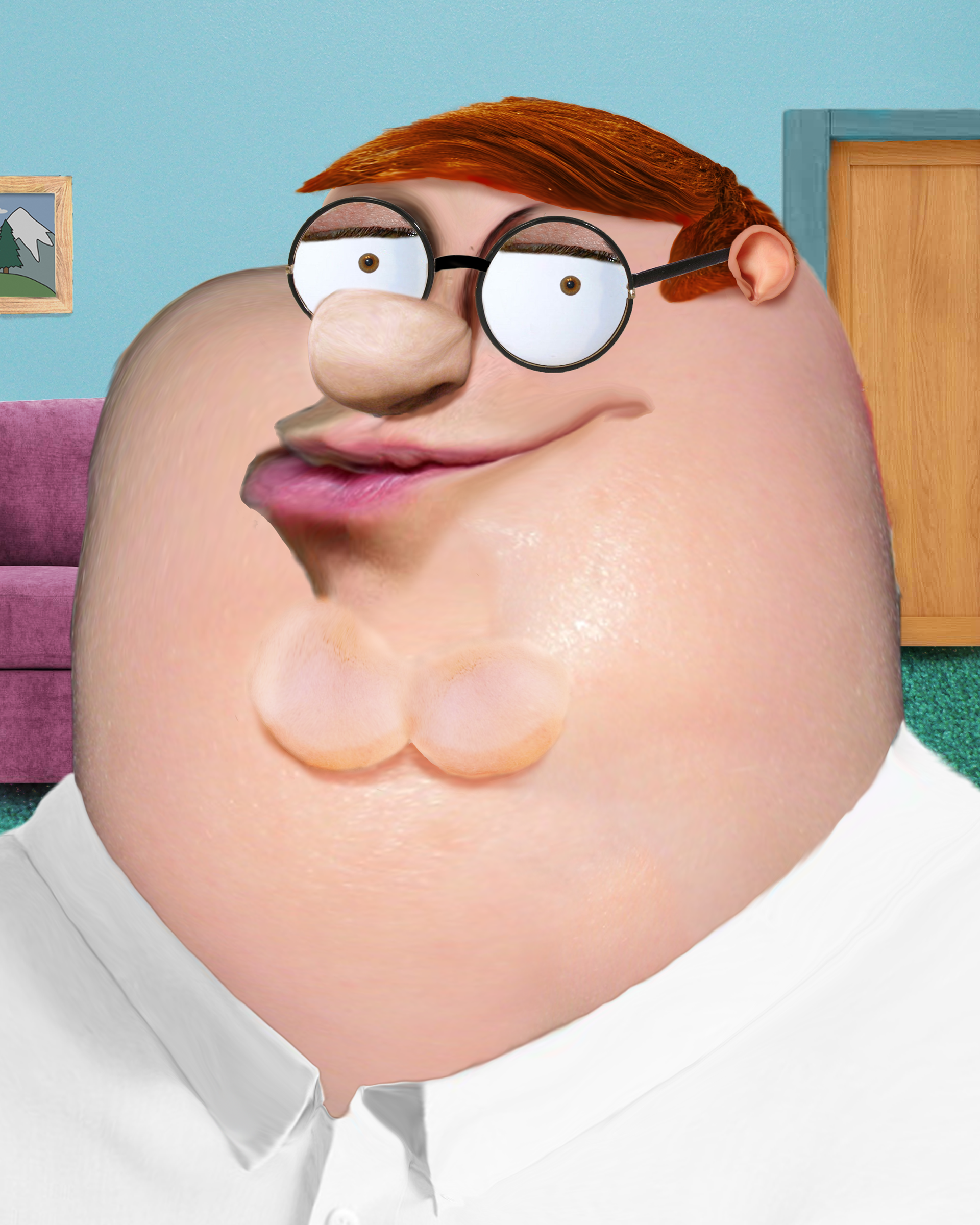 Do you like to watch cartoons? What if a cartoon character is being realistic?  I created Peter Griffin as a realistic person.
Remember Peter Griffin from Family Guy?
The Software I used for this recreation was Photoshop. The tools I used were free transforms, masking, manipulate, new fill and adjustment layers.